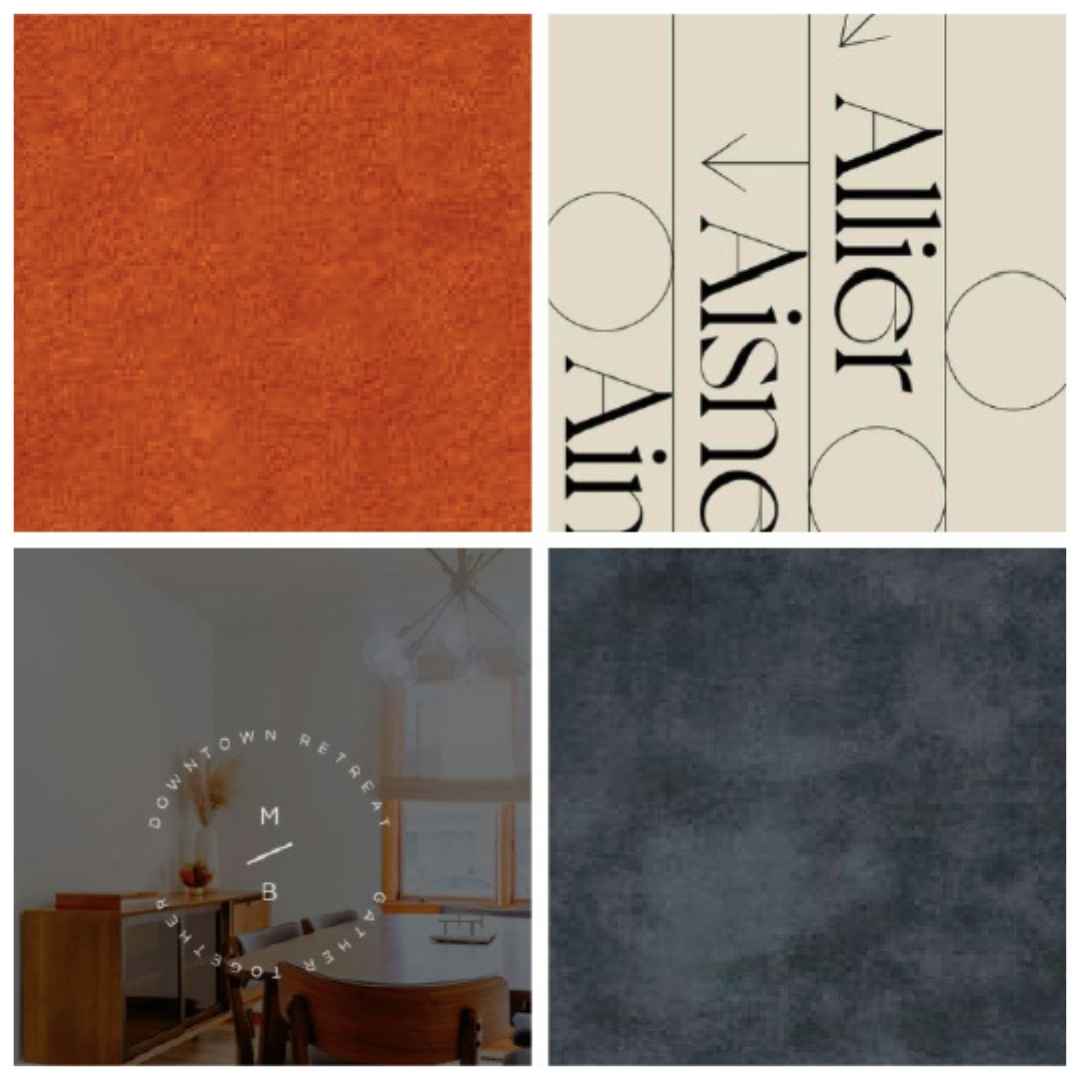 A good brand helps differentiate you from everyone else in the crowd. It helps your message resonate with customers and lets them feel like they are a part of your vision and community. Powerful brands drive customers to engage with your business on an emotional level and become raving fans. Consistently showing up with your brand over time builds credibility and trust with your target market, which, in turn, leads to more purchases and money in your pocket.
With your brand delivering so much value to your business, it is important to periodically evaluate it to ensure consistency and alignment with your overarching goals. Your brand identity should remain consistent over time, but it is also allowed to change to stay relevant to your industry and target market.
Rebranding can be a risky move for your business. If you undertake the major task of rebranding, make sure you are doing it for the right reasons. You do not necessarily want to rebrand solely because you feel sales have slowed down. A rebrand might not be the solution. Evaluate all other aspects of your business to uncover the real reason for decreased sales before resulting to a rebrand.
While it may be risky, there are times when a rebrand is necessary for you to remain competitive in your market. This situation often arises when a brand no longer aligns with the company's vision, values, and target market.
Here are some signs you might be ready for a rebrand:
Your business has evolved and is now serving a different market
You need to improve Brand reputation after bad PR
Your original brand followed an old trend, now outdated
Your business has undergone a merger/acquisition
You need to differentiate yourself from competitors with a similar look and feel
Now that you have an idea of how to determine if your business is ready to rebrand, let's go over some tips to make sure your new brand is AMAZING and will last you a long, long time.
Tips to a Good Rebrand:
1.) Know Your "Why"
Simon Sinek always drills down the importance of "knowing your why" to be successful, and I believe his theory should also be applied to rebranding. Anyone can rebrand, but it will be a waste of time if you do not first evaluate why you need the rebrand in the first place and what problem you are trying to solve. Has your business grown, and you need to expand your target market? Have you evolved and need to change your target market completely? Are you trying to appear more relevant and fresh?
A successful rebrand is always preceded by an immense amount of thought and planning to define a problem, vision, target market, and a creative solution to bring it all together. Make sure you do not get too excited to start your rebrand and forget about the planning to support it.
2.) Stay Consistent
Although a rebrand does introduce change into your business, you should not stray too far from your roots. Unless you are changing the complete direction of your business, keep some brand elements the same. You want to ensure you are not alienating current and previous customers. Try to find ways to preserve some design elements to remain somewhat recognizable to your current audience. Even if most of your design elements have changed, it is important to remain authentic and maintain your tone and language even with the new brand.
3.) Stay Away from Trends
Often, the reason for a rebrand is because the original brand design has become outdated. It is inevitable for this to happen after many years with the same design. However, your brand should not become out of date after only a few years. If this is the case, you were likely following trends of the time and got left behind. I often see this with my customers. They come to me wanting pretty script logos with watercolor behind them or gold effects. I admit they can look great sometimes. However, these are trends. They will quickly become outdated, leaving you with a less than stellar logo and brand design after a year or two.
Try to utilize classic design elements in your brand to withstand the test of time. Clean fonts and typographic logos are a common way successful brands create a long-lasting identity.
4.) Make it a Big Deal
After all, YOU JUST REBRANDED YOUR BUSINESS! That is amazing! It shows you care about your customers and want to continue improving for them. Tell the world about it. Unfortunately, as a small business, you might not get press coverage as effortlessly as big brands undergoing a rebrand process. That is okay. There are plenty of ways to spread the news without all of the national media coverage.
Some examples are:
Hosting events to highlight your rebrand
Reaching out to your local newspaper
Reaching out to your local news
Reaching out to other publicists (HARO should help)
Post about it on Social Media
Invest in advertising for your new brand
Send emails out to your list leading up to and following your rebrand
5.) Notify Your Vendors + Customers
This tip is especially important for a successful rebrand if you change your business name. Notifying your vendors and customers will help you avoid any confusion and errors surrounding billing and other account information. Informing your customers of the name change also ensures they will be able to find you and remain a customer even though you will be serving them under a different name.
6.) Evaluate the Results
The sixth and final tip is to evaluate the results of your rebrand. To assess the results, you must first measure your standing before your rebrand. Take note of important metrics, such as customers, revenue, and engagement levels before rebranding. This will allow you to compare the results after your new brand launch.
Asking your target audience for feedback on your brand before and after your rebrand is also helpful. Some ways you can do this are through in-person interviews, focus groups, phone calls, and emails.
There you have it! Follow these 6 tips on how to successfully rebrand your business, and you should have a fresh new and effective brand identity in no time! Remember, launch day is only the start of your new brand journey. Make sure you live out your brand's vision and values every single day through actions, tone, and language. All of your goals and business strategies moving forward should be aligned with your new brand. The more aligned your brand and business are across the board, the more successful you will be.
Good luck with your rebrand! YOU GOT THIS! Let me know if there's any way I can help.
Until next time friends…
Upward and Onward!
Bailey Thibodeaux
Founder of Honeywave Creative